The best part of creating an audio tour is sharing it was others and seeing them enjoy it. Learn 5 easy ways to share an audio tours with visitors. It should be easy and seamless for people to quickly access the tour and start learning. The less time visitors spend figuring out how the tour works the more time they can spend focusing on the museum, city, art piece or building you're teaching them about!
1. QR Codes - Scan One Code and Start the Tour
One of the easiest ways for a visitor to access your tour is to scan a QR code on their phone and they will be brought directly to the tour. To read about how to use QR codes on YourAudioTour.com you can read about it here.
There are two types of QR codes that can be useful for accessing a tour: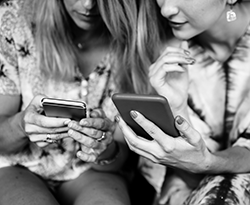 The Tour QR Code
The Tour QR code will bring visitors to the tour home page which describes the tour and lists out all the stops. This QR code is great to include on a poster advertising the tour and is best to be posted where the tour starts. If you are talking to visitors as they arrive you can also tell them about the tour and provide them the QR code if they show interest in accessing the tour.
The Stop QR Codes
Each stop also has its own QR code which will bring a visitor directly to the audio related to that stop. These are great to include on plaques or the stop where the audio is most relevant. This allows the visitor to scan as they continue on the tour and helps them find their way if they arrive out of order. If your tour is in a public place it also provides an opportunity for people to find the tour naturally!
Benefits and Downsides
The primary benefits of using QR codes is that:
They allow very quick access to the tour - one scan and they're there!
They can be visible in relevant area - scanning the stop QR code can ensure the visitor is the in correct spot.
They can be used to market your tour since people may be curious about the code if they see it.
The downsides are:
You'll need to print and post the QR codes somewhere visitors can see them. You can print stickers of QR codes online which are great for including on stop plaques.
Users will need to have an app on their phone that allows them to scan QR codes and they will need to be familiar with what a QR code is.
Luckily there are a lot of QR code scanners that anyone can download for free on the apple app store or android store. Some examples are: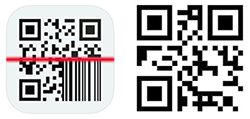 2. Link on Your Website and Social Media
For visitors familiar with your organization they will appreciate having a link to the tour on your website and on social media accounts. Having links has a few benefits to your organization:
It can give people another reason to come and visit if they know that they'll have access to a detailed audio tour that they can easily access on their phone.
It can also act as a small "virtual tour" of your organization since potential visitors can walk through the stops and get a taste of the location before visiting. This technology was previously limited to large organizations given the cost involved.
It can be easy to direct people to the tour if you tell them where on your website they can find the link on their phone - it's easy to communicate and understand.
Having a link to the tour on your website is very useful. It's an important marketing technique to get people to visit and also to actually use the tour. After putting the work into the tour you might as well show it off!
3. Search on YourAudioTour
If you are speaking with someone who is interested in taking the tour it can be easy to tell them to "visit youraudiotour.com and search for XXXX". On the site they can search for your tour name and quickly find it.
This is a great way to share the tour in a simple way that people will understand. It's also a little easier to explain then to ask them to type the full website address of your tour into their phone.
This is a great way to send someone to the tour if you're talking to them.

4. Provide a Direct Link
You can also provide visitors the exact address of your tour which they can put into their internet browser. The tour address will be in the format of www.youraudiotour.com/tours/XXX - with your tour ID replacing the Xs.
This can be a good option if people are having trouble searching for the tour. It is also useful to write out this website address beside any QR codes so visitors can still access the tour without a QR code scanner. This is a good backup to ensure there is a foolproof way for anyone to access the tour online.
5. Google Search
Once your tour has been established and you've included a link from your website it should be searchable on Google. This will allow you to tell visitors to google name of your tour and get access. However this method will not always be effective because:
If you tour name is similar to other popular searches it will not be a top result in Google
It sometimes takes some time to build status in Google
If you're interested in this option we can help advise you and increase your chances of a good result. Another nice benefit is that users will organically stumble upon your tour through Google if it has a good ranking. This is another great way to find new visitors and market your organization!
Getting More Help
If you're have any other questions you can read our FAQ or email us at support@youraudiotour.com!
---
Interested in making an audio tour? Sign up and create your own free tour in minutes!
Get Started
Features