We are super excited to announce that we have introduced QR code functionality to our tours and stops. This has been a popular request from tour operators who want a quicky, easy and recognizable way for visitors new and old to access a tour.
How it Works
Using QR codes for your tour is simple and built right into the platform. When you are editing a tour or any individual stop you will see a QR code at the bottom of the edit page. This is the QR code that will link to the relevant tour or stop when scanned by a visitor.
Example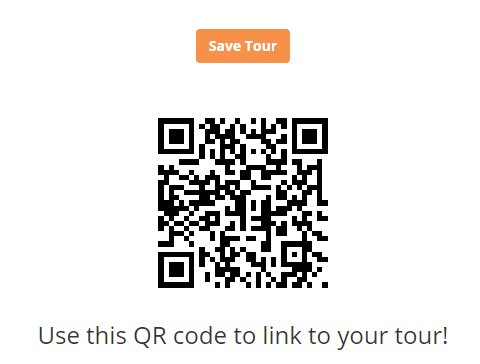 Ideas for Using QR Codes for your Tour ##
In order to actually use the QR code in your tour you will want to print it out and have it in a spot where visitors can see and scan it. You can right click and download the QR code as an image which you can them print and incorporate into your marketing however you like.
Some useful ideas as to how you can use QR codes include:
Creating a poster advertising the tour including the QR code which can be posted near the start of the tour.
Print each of the stop QR codes on a sticker which can be placed on plaques or directly where each stop should be played.
Having a printed copy of the QR code held by an employee/volunteer that can be provided to visitors as needed.
We're looking forward to seeing how tour operators use these QR codes in new and interesting ways. If you need any help getting different sized codes or any other questions please reach out to support@youraudiotour.com!
---
Interested in making an audio tour? Sign up and create your own free tour in minutes!
Get Started
Features