Charge visitors directly on the tour page or generate access codes that you can sell to visitors directly. You set the number of days the visitor can access the tour. We've made it easy for you to sell tours the way that works for you!
Charging With YourAudioTour
If you want visitors to pay directly from the tour page we've got you covered. Setting a price for your tour and getting paid is simple:
Sign up for Stripe - Stripe is the leading payment processor on the internet and will securly handle your payouts. Click the "Connect to Stripe" button on your settings page to create and connect your Stripe account.
Add a Price - set the price you want to charge on the tour's edit page. You can change this whenever you like.
Add a Time Limit - set how many days you'd like the visitor to have access to the tour.
That's it! Now visitors can pay for your tours using a secure checkout. Your tour will have a "Buy Now" button like this: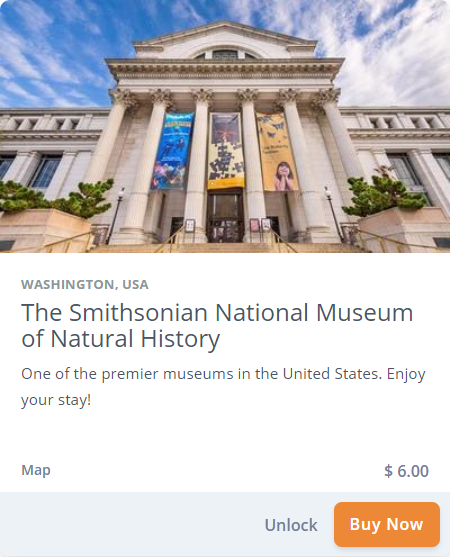 Receiving Money from Tour Sales
Money from each tour sale will be immediately transferred into your Stripe account and is usually deposited into you bank account within three days. To cover our transaction costs we take a portion of each sale depending on the price of the tour being sold:
| Tour Price | Transaction Fee | You Keep |
| --- | --- | --- |
| Less than $10 | 25% | 75% of each tour purchase |
| $10 to $14.99 | 20% | 80% of each tour purchase |
| $15 and above | 15% | 85% of each tour purchase |
Selling Access Codes Directly
If you'd prefer to sell the tour directly to visitors you can generate unique accesss codes. These codes will expire a certain number of days after they are used to unlock a tour based on your settings. You'll also be able to see which tour codes have been redeemed.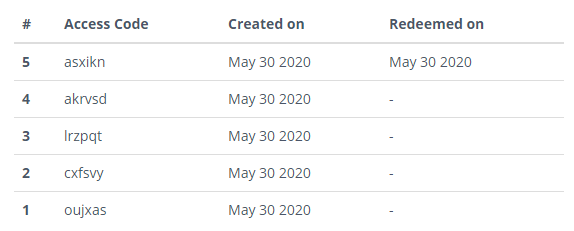 You can sell to visitors directly and provide them with one of the access codes to unlock your tour. Of course, you're free to give away the access codes as you see fit. Please only give away each access code once to avoid a visitor trying a code that has already expired.
To generate codes you can click the button on the tour edit page (you'll need to make sure you tour is locked first):