Not long ago 'Audio Tours' were confined to museums where you carried around a small plastic contraption. It was a real treat when you found a tour that brought the museum to life. Your imagination would run wild as a soft voice told stories and strange facts about the items before your eyes.
With the advent of smartphones these tours are now available anywhere! The whole world is open for storytellers and historians. Visitors can listen to walking tours over their own phone and move at their own pace. They don't need to worry about keeping up with a group or straining to hear a tour guide on a busy street.
Walking tours have grown in popularity because they provide a personal and flexible way for people to explore a new town, city or neighbourhood. They can move at their own pace. They can deviate from the tour. They can explore.
In this article I'm going to give you some guidelines to create an engaging and fun walking tour!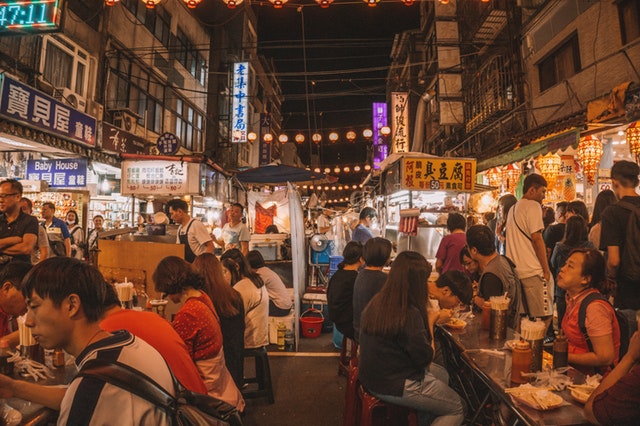 If you want to start building now check out YourAudioTour. It's the easiest way to create a professional audio walking tour - SIGN UP for free and start building in 10 seconds.
Stay Focused with a Theme
If you're building a walking tour you may have lots of knowledge and ideas. A theme to keep your tour focused as you start building. This has a few specific advantages:
The tour will be easier for participants to follow and be more engaging. Participants will know what to look out for and will enjoy taking a deep dive into a specific subject.
The tour will be easier to market with a specific theme. A general tour will not be as eye catching since visitors won't know what to expect.
It's easier for you to create engaging stories and dig deep into a subject when you have one area of focus. Maybe you'll end up learning something too!
There are some cases where a general walking tour is nice. For example, leading someone around a neighbourhood to get a feel for the community. However, having a theme provides a deeper experience. A walking tour called "An Art Walk Through Cabbage Town" is more interesting and easier to write then "A Walking Tour of Cabbage Town".
With a theme (such as art mentioned above) your tour will venture off the beaten path. The theme will guide you. In our example, finding interesting art both small and large will often lead away from the most popular attractions. As you find new works of art you may be motivated to learn more. Maybe you want to look into the artist of a particular piece to learn their motivation. Maybe even call them to ask!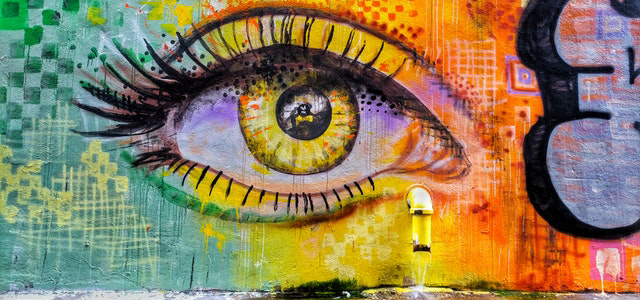 If you're having trouble coming up with a theme you like here's a few tips:
Take the walk. Start walking area and write down everything. Big and small. Put a star beside the things that need to be in your tour. Don't think too much and note down everything! Once you've got 50+ items look to see if a theme jumps out. Is there any way to connect all these sites into a themed walking tour?
Brainstorm some ideas and write them down. Try to do this fast and without judgement! No idea is a bad idea - write 10-20 themes down on paper and you can cross off the bad ideas and keep the good!
Start writing! Pick 5 stops on the walking tour and write a draft story/stop for each. Try to do this quickly - these are just ideas that you can edit! Once you have the five written (and not before!) look to see if there is anything in the description that ties them together. Is there a certain person that ties them together? Are they all buildings? Do they focus on nature?
Follow the spark. When you're thinking about your tour or trying the above notice if your mind focuses on something. It could be something you know nothing about. Maybe you keep noticing the interesting design of buildings or the gardens in a neighbourhood. If you find something interesting that's a good sign! This could be an area you can research and create your walking tour based on. Talk to people in the neighbourhood and see what they know. You might find it fun!
In short, find a theme! I promise that it will help you create an engaging walking tour that participants will love and that you'll love building. General tours can be enjoyable but when you're starting out why not make things easy on yourself?
If you want to start building now check out YourAudioTour. It's the easiest way to create a professional audio walking tour - SIGN UP for free and start building in 10 seconds.
Get Creative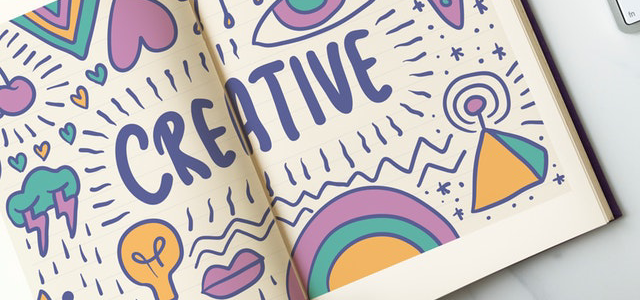 Once you've settled on a theme for your walking tour consider how you can make it unique and fun. If you're using an audio tour product like ours here at YourAudioTour you can use the audio in interesting ways. This is also where a theme helps - the focus on the theme might make it easier to come up with a unique presentation of the tour.
Here are a few examples I've seen that can help you come up with ideas of your own:
Create a unique tour guide. A historical tour guide might be a regular person from a past decade explaining the city from their perspective. They can describe events they witnessed. They can point out what's changed about the landscape - and what's remained the same. On an art tour the guid can be a funny art curator. Use your imagination!
Learn about the birds of a botanical gardens through their song. Instead of specific stops this tour allows visitors to explore the gardens as they wish. Along the way the tour shows the picture and plays the song of birds in the area. This way visitors can look and listen for birds to spot unique birds they may not have noticed!
Tell the history of your town through the graveyard. You can have visitors stop at different grave stones of the founding members of your community. Each stone comes to life with the deceased describing their life and their contribution to the community. Even more fun if you have voice actors with different voices for each person. Not as morbid as you thought eh?
The key is to use your imagination and think about new ways you might present your information. By making the tour unique you'll make it memorable. Sometimes a small change can make the tour that much more engaging.
If you're having trouble coming up with creative ways to run your tour - don't wait for inspiration. It's much better to get started! You'll find ideas start to flow as you begin to write. It's better to create something rather than waiting until you have the "perfect idea". Tours are super easy to edit so you'll have no problem updating if you have a flash of creative insight.
If you want to start building now check out YourAudioTour. It's the easiest way to create a professional audio walking tour - SIGN UP for free and start building in 10 seconds.
Quality over Quantity
Like most things in life you should focus on quality over quantity when it comes to a walking tour. Keep it simple. Only include useful information and interesting facts. Try to dive deep into each stop to provide that little bit of extra insight. If you're learning new things as you create your walking tour it's a good sign. If something catches your attention it might make a good addition. The most important thing about a good walking tour is that the visitor is either learning something new or laughing along the way.
The content quality is of utmost importance. Focus on getting the facts right. Use spell check. Keep the stops consistent with your theme and style. One stop should flow into the next.
Outside of the informational content you should focus on using great photos and audio.
Photos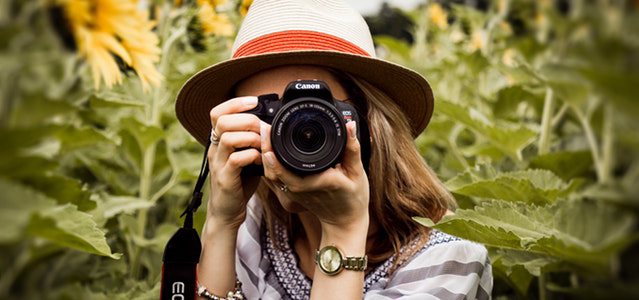 High quality photos is one of the easiest ways to make your tour stand out. High quality doesn't mean you need an amazing camera and years at photography school (though if you have access to a good photographer you should use them!!). What you need to do it take a lot of photos and see which one works best. Here are some simple tips that can help start you in the right direction.
Get close! When taking a photo make sure the "subject" (i.e. the thing you're taking a photo of) takes up most of the frame. If you're taking a picture of a specific building try not to get other buildings in the shot. You could even try to take a picture of only one unique aspect of the building. This will draw the visitors eyes to what you want to show them and avoid them wondering, what am I looking at?
Stay consistent! We recommend that tours use square photos for their tours to keep them consistent. This is a popular approach made popular by Instagram. It helps keep the tour looking sleek and gives you less to think about. Your phone should have a "square" photo option. If you're using a camera you can crop your photos on your computer.
Different angles! Don't be afraid to take at least 3 pictures at each stop in your tour. The more the better. Sometimes it's tough to know which photo will be more eye catching. Take photos of different angles, subjects and positions. You might be surprised which ones come out best.
Audio
The audio is the tour guide for your walk. We all know that a good guide can make a walking tour unforgettable. A bad tour guide can also make a walking tour unforgettable... just not in the way we'd like!
So it's useful to ensure that you have high quality and engaging audio for you walk. Here I'll outline a few different options for recording audio for your tour:
Text to Speech
Here at YourAudioTour we use the latest technology (developed by Amazon) to generate audio from your stop descriptions. This technology is always improving and offers different voices and even different accents. It offers a few very nice benefits:
Speed - your stop description is immediately converted into audio. No waiting.
Update - changing the audio is as easy as writing a new description if you find a mistake or want to add something new.
Alternatives - you can use different voices (i.e. male or female) without having to hire more than one voice actor.
The only downside with text to speech is that the audio isn't perfect. We hope that one day you won't be able to tell the difference between a voice actor and the computer! However, at the moment it can be noticeable that the audio is computer generated. However, this might be a benefit for a walking tour through silicon valley....
Recorded Audio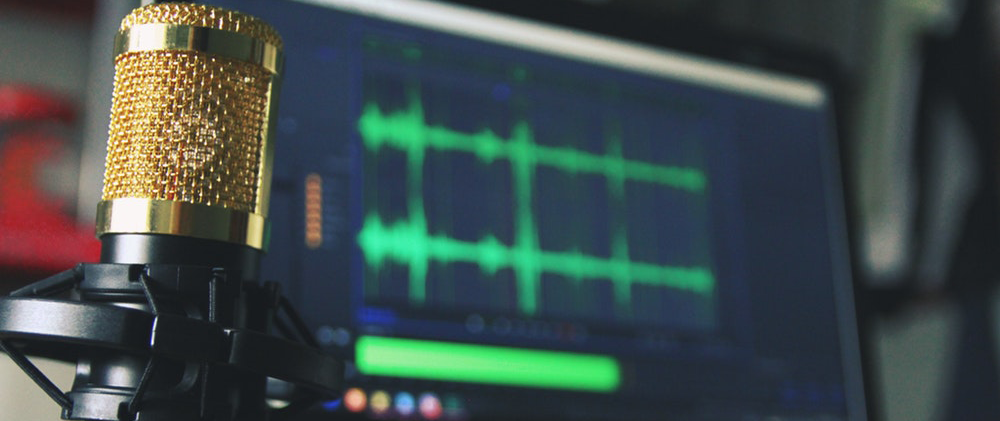 The most engaging tours tend to have custom recorded audio. You can use text to speech to test your ideas while you create a walking tour you love. Recording custom audio can help take it to the next level once the tour is polished. Recording custom audio can be easy and inexpensive. Here are some options:
Record Yourself - the cheapest (and fastest) way to create custom audio is to record yourself or people in your organisation. This is possible using your phone or computer. Feel free to email me at support@youraudiotour.com if you want some help finding the right tools.
Hire a Voice Actor - hiring a voice actor doesn't have to be expensive and you can get high quality recordings. Take a look at sites like Fiverr. You can send a script and get professional audio in a matter of days for very good prices. Again, email me if you'd like help finding someone.
If you want to start building now check out YourAudioTour. It's the easiest way to create a professional audio walking tour - SIGN UP for free and start building in 10 seconds.
Market Your Tour!
Marketing is important. It is often overlooked when people create a walking tour. If people don't know about the tour how are they going to try it? How are you going to convince people to invest their time trying your tour? Convincing people to try the walking tour is important because it's the reason you made the walking tour in the first place!
You will likely find it harder then you thought to get people to try your tour. That's ok. It's normal. You'll just need to set aside some time to come up with a marketing plan. You'll also need to wait some time. As time passes more people will have a change to see your marketing material and the tour will spread via word of mouth.
Here are a few tips that can help give you ideas for your marketing plan:
Face to Face. Talk to visitors or potential visitors if you normally see them. The BEST and easiest way to convince someone to take your walking tour is talking to them in person. You can explain why you think the walking tour is awesome. You can show them how to find it on their phone. Best of all you can ask for feedback to improve the tour for the next participant.
Your Website. If you're organisation has a website then make sure you link to your tour! This will give potential visitors a way to finding the tour online. It will help your tour become visible on Google searches giving people another way to discover the tour.
Online outreach. Find places online devoted to your location and talk about the walking tour! You can add the tour to places like Yelp and respond to people on trip advisor recomending the walk.
Local posters. You can create posters to post in the local area. Try to make the poster eye catching so it draws peoples attention. You can also consider adding the tour's QR code to the poster so people can have a look quickly
QR codes and/or plaques. QR codes and plaques can be great for marketing if the walking tour is in an area you have creative control over. For example if you are doing a walking tour for a town's public art you could consider adding a plaque beside each art piece. The plaque could provide some interesting info and also a QR code that brings visitors right to the walking tour!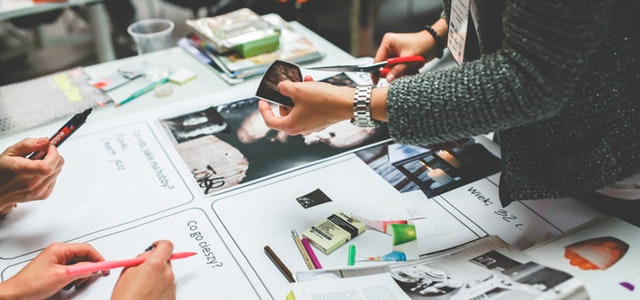 Another important aspect of marketing is talking to your visitors and improving the tour. The better the tour the faster it will spread via word of mouth. Take every opportunity to listen to visitors and ask them what they liked an didn't like. If a visitor's complaint makes sense to you or you hear it more than once then make a change! You can consider adding your email to the end of the tour asking for feedback from visitors to help.
You might find marketing the toughest step to create a killer walking tour. But keep at it! Like anything in life it takes time to create something worth while. If you've created a good tour word of mouth will help spread the word. In the meantime you need to get people out walking your tour so they know how good it is!
If you want to start building now check out YourAudioTour. It's the easiest way to create a professional audio walking tour - SIGN UP for free and start building in 10 seconds.
Go Build Your Walking Tour!
I hope the above tips help you create an unforgettable walking tour that draws people to your community. Now that you know the tips there is no excuse not to start! The sooner you start building the sooner you can see people walking through your stops!
If you're looking for a simple tool to help you build a great walking tour please sign up for YourAudioTour and give it a try. We've worked to create a really powerful tool for audio guides that's still simple to use. So start building in 10 seconds and turn your walking tour idea into a reality!
---
Interested in making an audio tour? Sign up and create your own free tour in minutes!
Get Started
Features